Our Go Your Own Way Info Kit is a resource for young people aged 15 and above who are starting to plan for their transition to adulthood and independence. The kit is filled with resources and information to assist the planning process and provide caseworkers, young people and carers with the information they need to plan for a successful transition.
Click the cover below to download the workbook.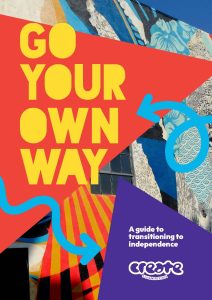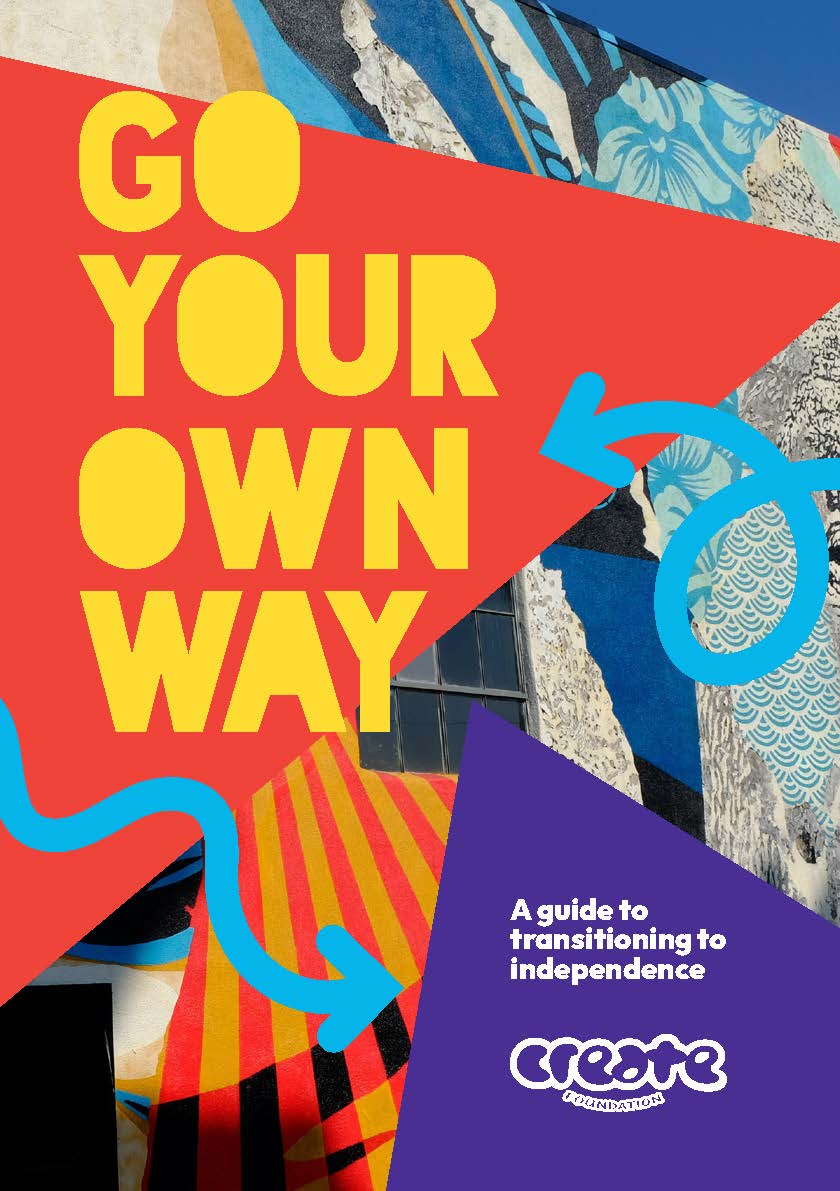 The following video showcases some amazing young people who have transitioned from care, talking about their experiences leaving care, and the benefits of CREATE's GYOW kit.