Set goals. Find help. Get sorted.
---
Want to get sorted? Check out Sortli – our free mobile app!
Sortli is your guide to becoming an adult, designed by young people, for young people.
Now it's even easier to find all the information you need to help support your transition from care to independence.
Sortli includes step-by-step guides for navigating some of life's biggest challenges, such as finding a place to live, looking after your health, managing your money, finding a job, doing some training, and understanding your legal rights.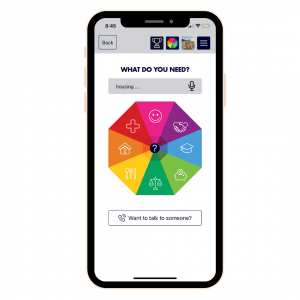 You can set goals and track your progress with the Goal List, make a budget you can stick to with the Budget Planner, and find contact details for important services with the new Want to talk to someone? button.
Sortli is available in Victoria, Queensland, South Australia and Western Australia. Each version features regularly updated state-specific information to help you find what you need.
See full terms and Conditions HERE
Download

Sortli was developed in partnership with: