Hi again!
France is a fascinating country and Paris is quite overwhelming when you consider the breadth of amazing history here and the fabulous museums, art galleries, and architecture to look at! The shopping is window shopping only as this is a "designer label" town – I saw a great handbag with a €10,000 Euro price tag!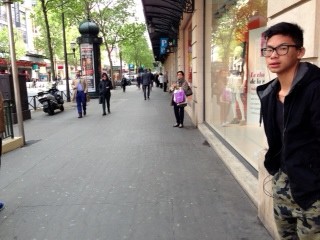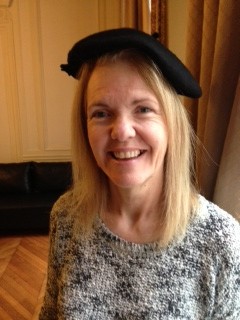 I met four young people this week and they were great fun. We got on like a house on fire and they shared their stories with good humour and positivism.  The workers that supported the young people were so happy and very engaged with the young people. They had decided to give me a gift for speaking to them, and brought me a beret (traditional French cap). The beret (usually black) was once considered the national cap of France and is part of the stereotypical image of the French. It is no longer as widely worn as it once was, but it remains a strong sign of local identity in the southwest of France.  The young people (particularly Timeo) teased me a lot about my poor pronunciation of French words (which I have to say is rather dismal).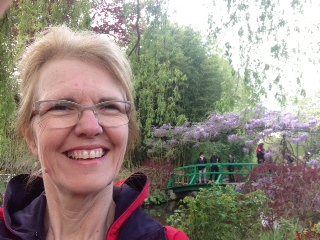 Today, after my last interview with Alexis (who very graciously met with me before his shift at work) I headed to a small town called Givenchy to see Monet's Garden. It was breathtakingly beautiful and the tulips (my personal favourite flowers) were in full bloom. Have a look at the gorgeous colours!
Jacqui Reed