Hi All
Here is the next installment from my Churchill Fellowship trip for you to enjoy.
Groningen – the Netherlands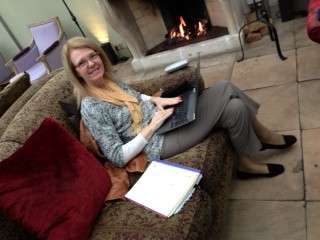 I met with two amazing researchers in Groningen – Dr Monica Lopez and Dr Annamiek Harder. Annamiek specialises in research relating to residential care and shared with me some of her insights about the Dutch system. One interesting fact is that young people in the Netherlands can access support until they are 23 years old. Dr Lopez has experience of the Spanish care system and provided her perspective of their system. In Spain young people are predominantly cared for by larger church/charity organisations in larger type institutional care. This is highly problematic and much research is needed to promote the benefits of family – based care.
Groningen was an interesting place with a rich history as a university town. Everywhere you looked there were young people on bikes, there were more bikes than cars! It was very chilly in Groningen and after a day of meetings I headed back to the hotel to the sanctuary of the lovely lobby and fire!
I managed to speak to a young person "Mary" who was truly amazing and gave me some very useful information about her transition experience which was largely positive.
Whilst in the Netherlands, we also got to visit the Anne Frank House or in Dutch the Anne Frank 'Huis'. Anne Frank was amazing young girl who was Jewish, and lived during the Second World War and was incredibly brave whilst hiding with her family in Amsterdam. I had the privilege of visiting the historical building where she was in hiding and brought a copy of her diary. Inspirational!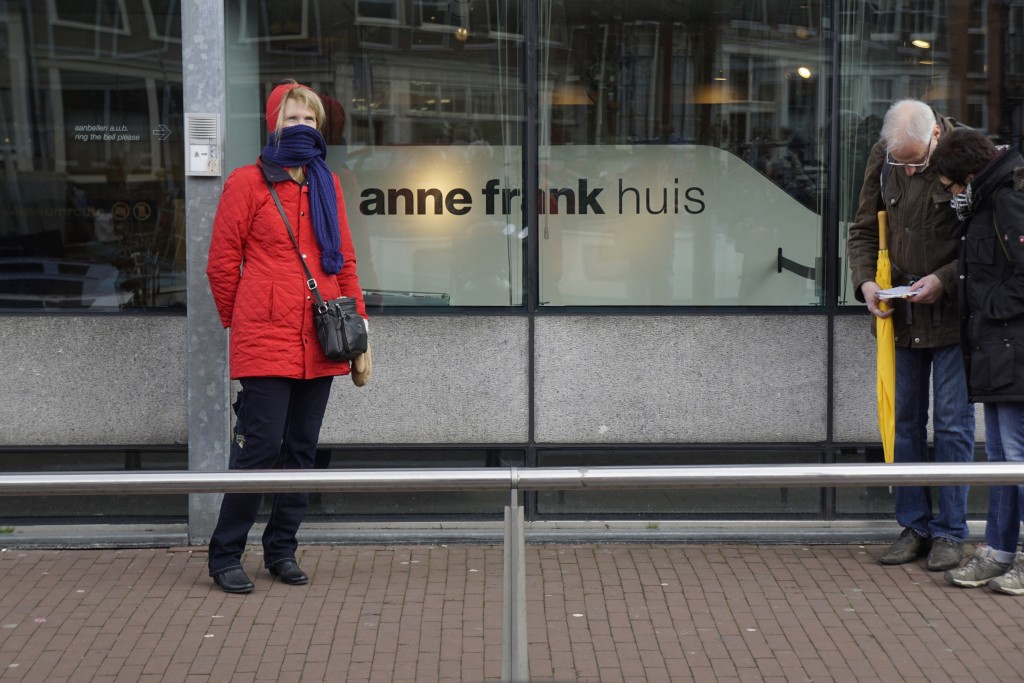 London UK
Well the temperature was a balmy 11 degrees when we landed in London!  To get my bearings I hopped on one of the tour buses "hop on and hop off" – a great way to see the sights and also find your way around.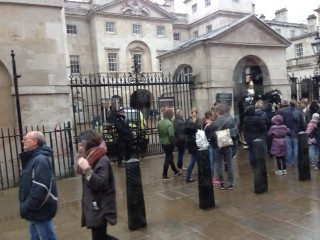 Visiting London is like playing Monopoly – I saw Pall Mall, Euston Station, Park Lane and the list goes on. I also managed to see the changing of the guards outside of Buckingham Palace which was a very colourful spectacle despite the rain and wind!
Did you know that one of the English food specialties is battered fish and chips – it is served with "mushy" peas – I've had a taste and it's pretty yummy once you get over the look of the peas ha ha!
Today I visited the Churchill Trust to meet the Director General Jamie Balfour and hear about the UK Trust and the 50th Birthday celebrations planned for this year. I also met with a wonderful researcher Dr Emily Munro (who came to our conference last time to present). Emily has done a lot of research in the area of transitioning from care and is also doing a chapter in a book edited by Philip Mendes along with Joseph McDowall our Executive Director Research. It was wonderful to hear Emily's experience of the care system and to pick her brains into what she considers are the factors that influence success for young people transitioning from care.
Did you know that in London they have what they call "rhyming slang" which is a language developed by cockney's (who are Londoners) – see what you think;
Apples and Pears is Cockney slang for Stairs
Butcher's Hook is Cockney slang for Look.
Adam and Eve is Cockney slang for Believe
I head off to interview the UK guru of transitioning (research) Mike Stein tomorrow and then an agency – followed by a long train trip to Bath to meet with staff from the University and some amazing young people!
Signing off for now,
Jacqui Reed